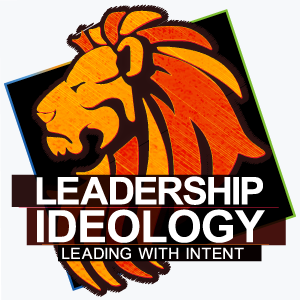 Regardless if you have been in a Leadership role for a few days or a few decades, I believe we can all agree that the lessons of leadership are never finished. In fact, the greatest teacher is each other.

Leadership Ideology guides a cohort through a three-part series, where leaders are exposed to the most essential leadership skill sets. Leaders are challenged to bring these skills to life, going beyond theory and to direct application.The series concludes with each Leader articulating their personal Leadership Ideology that will serve as a guide to their legacy. It will also serve as their clearly defined commitment to their team, organization and more importantly themselves of how they will choose to lead intentionally.
This course really opened up my eyes and challenged me to think about what it takes to be a leader. Leadership ideology acts as a foundation for anyone's leadership. Guiding principles, behaviors and actions should be something you put into the heart of your leadership. You should be sure to consider your own values, priorities and objectives before you can be an effective and focused leader.

I was surprised how much I gained from this journey. Even though I want to consider myself a leader, I don't have a traditional leadership role within my company. This journey taught me in the end, I am as much of a leader as I think I am, and if I want to be looked at as a leader, I must take it upon myself to act like a leader.

This is a beautiful and incredibly valuable program.
Alumni Share
How do you know if Leadership Ideology is for you?
I think this journey is perfect for someone who doesn't think they could gain anything from it. I also think this journey is ideal for someone who feels unsettled or uncertain about where they are in their professional life. Someone just going through the motions, and feeling they may have lost their real purpose in life.
I feel this journey is perfect for those who want to lead and are resistant to accepting a leadership role because of fear of ...
(fill in the blank).
This program is a gateway to understanding yourself and those around you on a deeper level. The leadership and management knowledge from this course also integrates into your personal life. You will be able to identify strengths, weaknesses, and how/when it is appropriate to step in and offer (or ask for) help.
I feel like this is for everyone. There are moments from this I have taken into my professional life, but also into my personal life. Everyone can benefit from learning how to better coexist with those around us. Especially in the current crazy world we live in.
Live Sessions
10-hours of curriculum facilitated in (6) LIVE Interactive Sessions
Support
Access your facilitator between sessions via email, phone or text
Community
Create connections in your cohort community that accelerate and deepen your growth
Created with